Which Valentine's Day flowers will be in your Valentine's Day bouquet?
Which flowers are for Valentine's Day?
February 14 is already rolling around again, and that means Valentine's Day is around the corner! It's the perfect day to surprise your loved one with stunning Valentine's Day flowers (but another Valentine's Day gift for him or her is also an option!). Flowers on Valentine's Day is hardly a new idea, but it is always fun to receive. Who wouldn't want to be given a lovely Valentine's Day bouquet?
For Valentine's Day, red roses are the first to spring to mind, but there are so many other lovely flowers that would be suitable for Valentine's Day. Whether you are buying them for a traditionalist, a minimalist or someone with an exotic taste, we have the perfect Valentine's Day flowers for the perfect Valentine's Day bouquet for that one special person. Whether it is your loved one, a girlfriend/boyfriend or family member, Valentine's Day is the perfect opportunity to show you care.
Lisianthus
Have you thought about giving a lovely bunch of Lisianthus on Valentine's Day? This flower is often called the rose without thorns. The popularity of Lisianthus flowers just keeps growing. Lisianthus has a fine, elegant appearance. You can choose between single varieties, versatile double ones and special varieties with fringes and ruffles, which complete the wide range available. Lisianthus is suitable for every special occasion. It is lovely on its own in a mono bouquet and in mixed bouquets; the possibilities are endless.

And what do you think of this fabulous novelty? Lisianthus Alissa Hanoi Pink's stunning pink colour is essential for your Valentine's Day bouquet!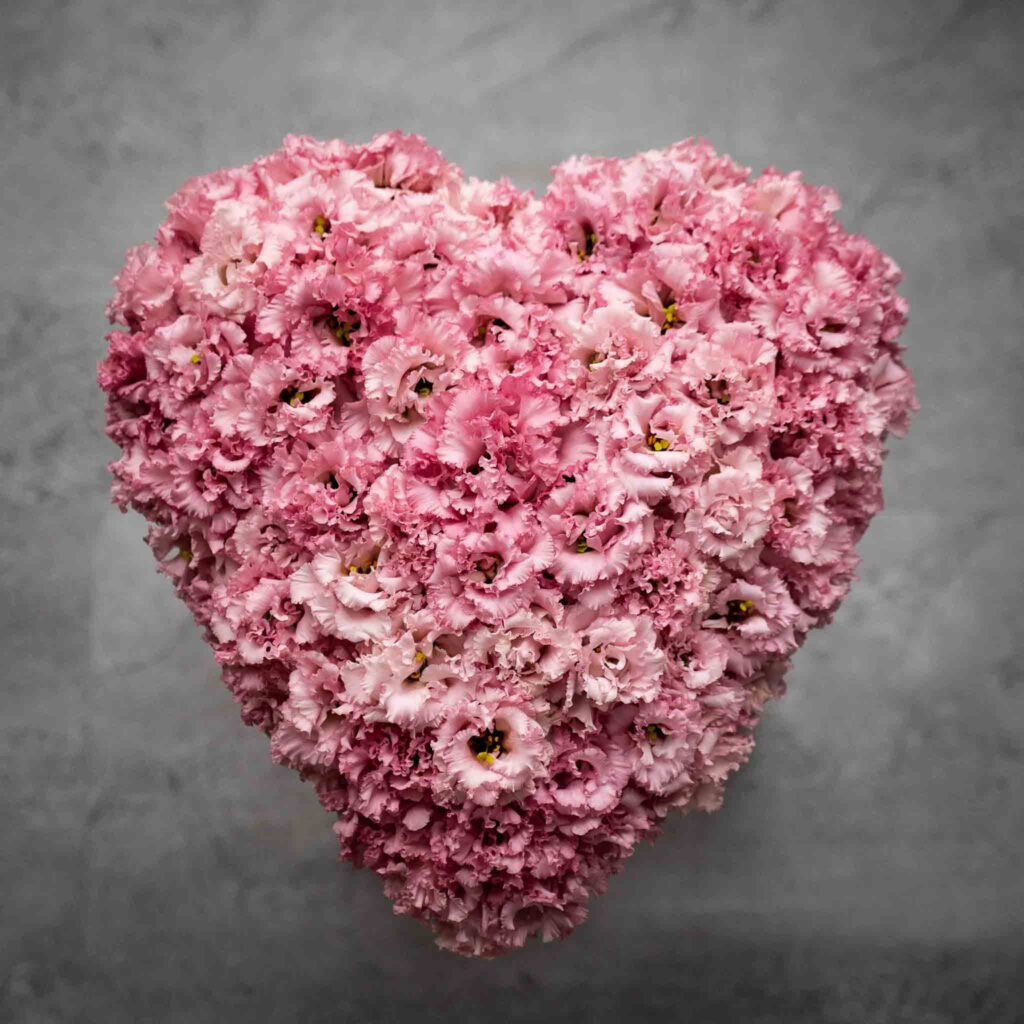 Alstroemeria
With the huge diversity of its coloured flowers, there is always an Alstroemeria that would be perfect to give on Valentine's Day. Alstroemeria is easily recognisable by its twisted leaves and brightly coloured flowers. They are available in every colour of the rainbow. Let yourself be carried away on this delicate pink cloud.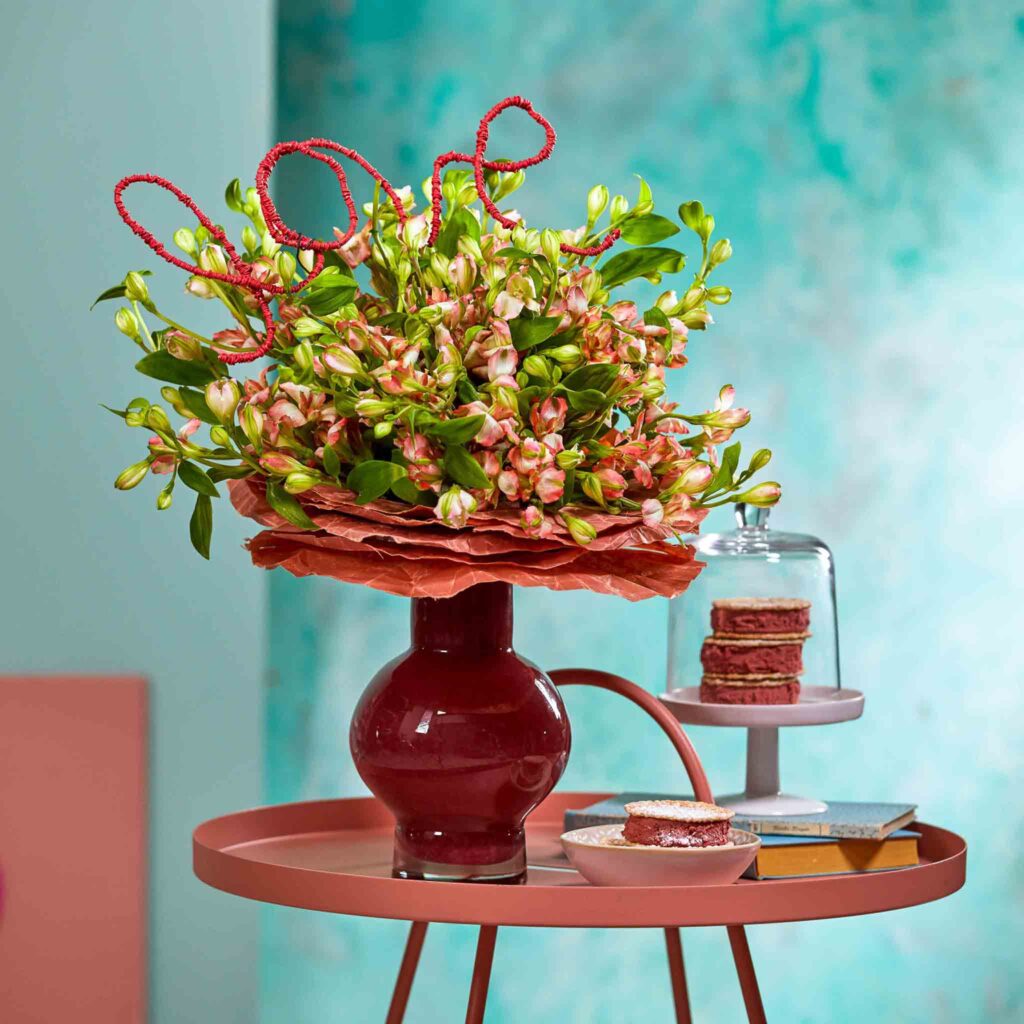 Cut Kalanchoë
With its pastel colours, Cut Kalanchoë is perfect to give to your loved one on Valentine's Day! After all, who doesn't know Kalanchoë? This sturdy tropical succulent with its tiny, brightly coloured flowers in a wide palette of colours is familiar and loved by many. A lesser known fact about this plant is that it is also available in a cut version. A vase of these stems lasts for at least 4 weeks of enjoyment. So the recipient will be thinking of you for a long time. ?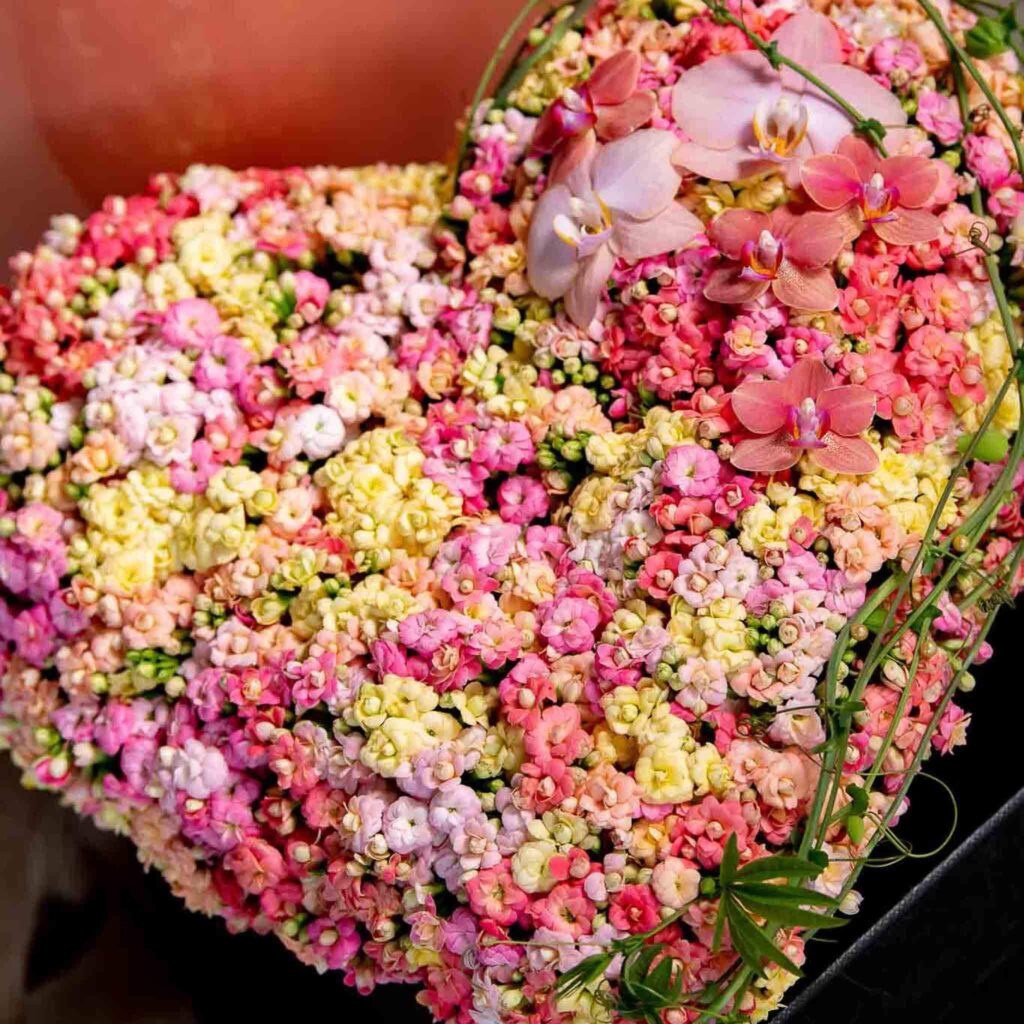 Roselily
The stunning Roselily is a natural Valentine's Day flower, given its beauty. It certainly should not be lacking in your bouquet. Roselily is a unique variant of the well-known lily. This pollen-free, double-bloomed beauty resembles a lovely, large rose. Two pleasing flowers in one, in other words. It is handy that Roselily does not have any stamens, so it will never leave any stains in clothing and it has less scent than most lily varieties. You can even put the flowers outdoors if it is not freezing. That will extend their vase life.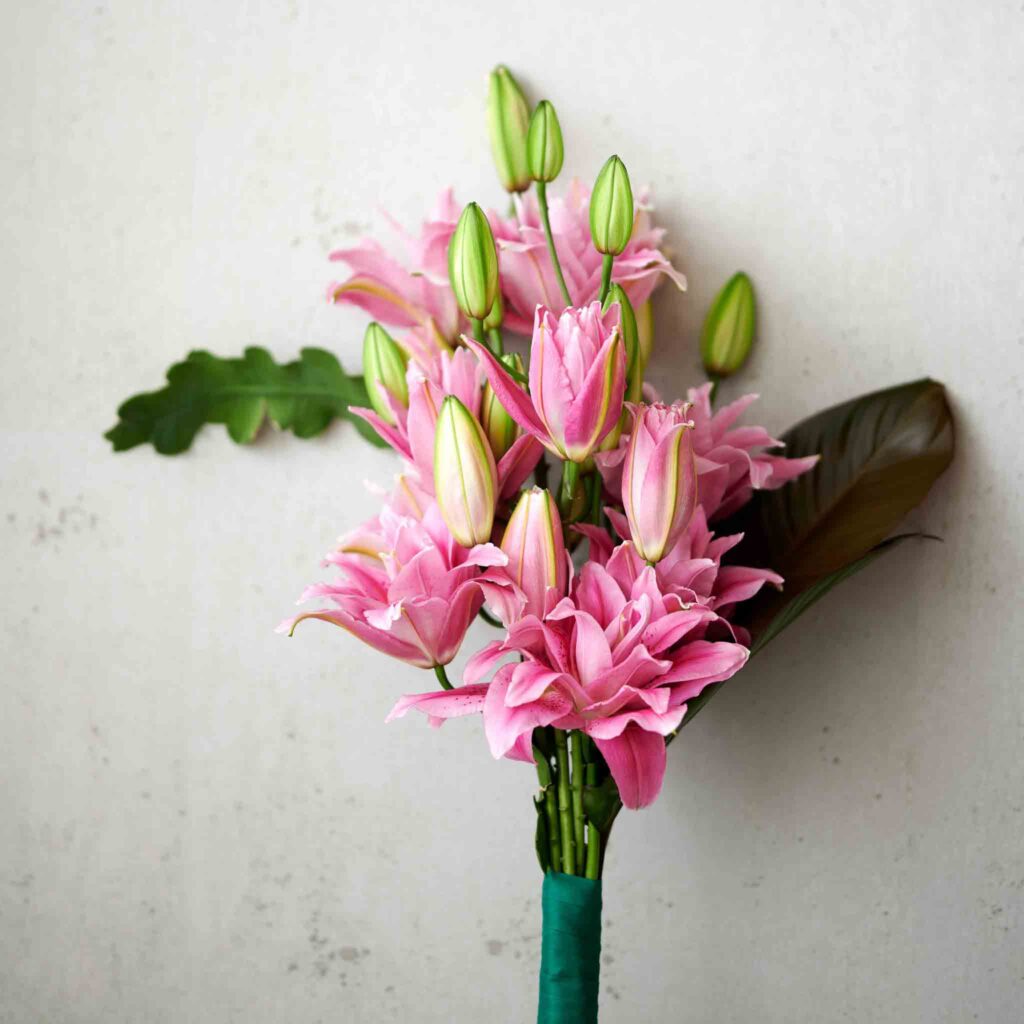 Gerbera
Is Gerbera a suitable Valentine's Day flower? We certainly think so! Gerbera radiates cheerfulness to everyone looking at it. It is well-known for its bright, striking and especially cheerful colours. Even the heart of this flower is colourful! That is why there is always a Gerbera that fits beautifully in a Valentine's Day bouquet.
These days, there is a variety to be found in practically every conceivable colour and format. We distinguish between Gerberas characterised by their large flower, varying from 9 to 13 cm in diameter, and the Mini-Gerbera or Germini. Germini is the smaller variety of Gerbera, with a diameter between 6 and 8 cm. This subtle flower is used frequently in smaller bouquets.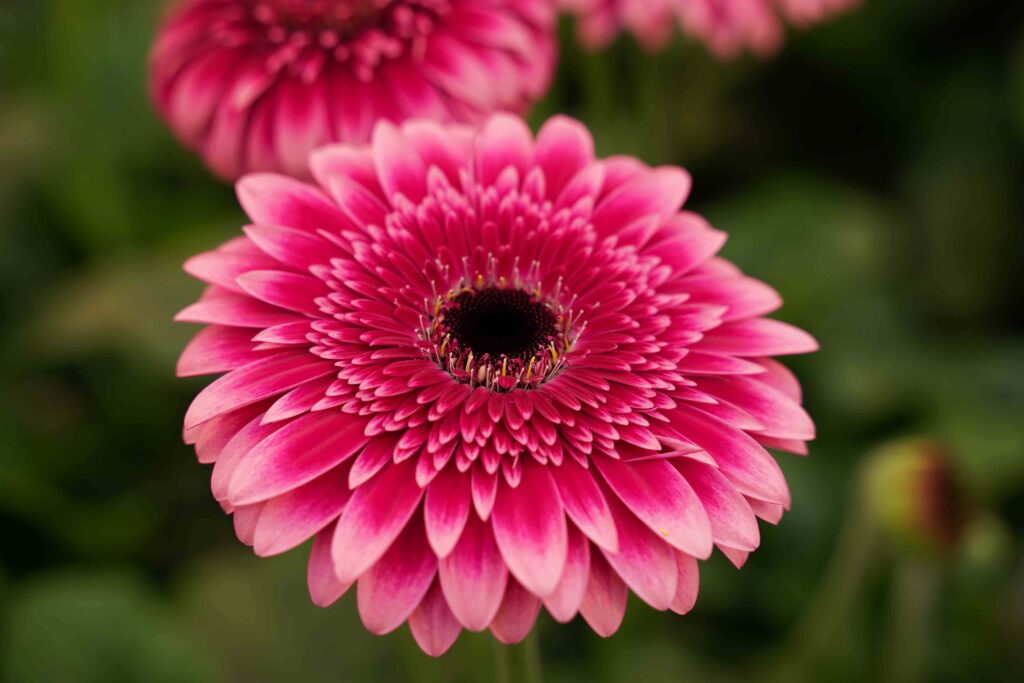 Chrysanthemum
Chrysanthemums for Valentine's Day? Why not! Spray chrysanthemums are lovely in every colour, but for Valentine's Day, red or pink is our favourite. For example, Myra is a real eye-catcher in a Valentine's Day bouquet. With its contrasting fresh-green heart this flower is highly attractive. This spray chrysanthemum is also incredibly strong. With a vase life extending to at least two weeks, the Chrysanthemum will never disappoint you, not even one petal will fall off. S/he loves me, s/he loves me not? ?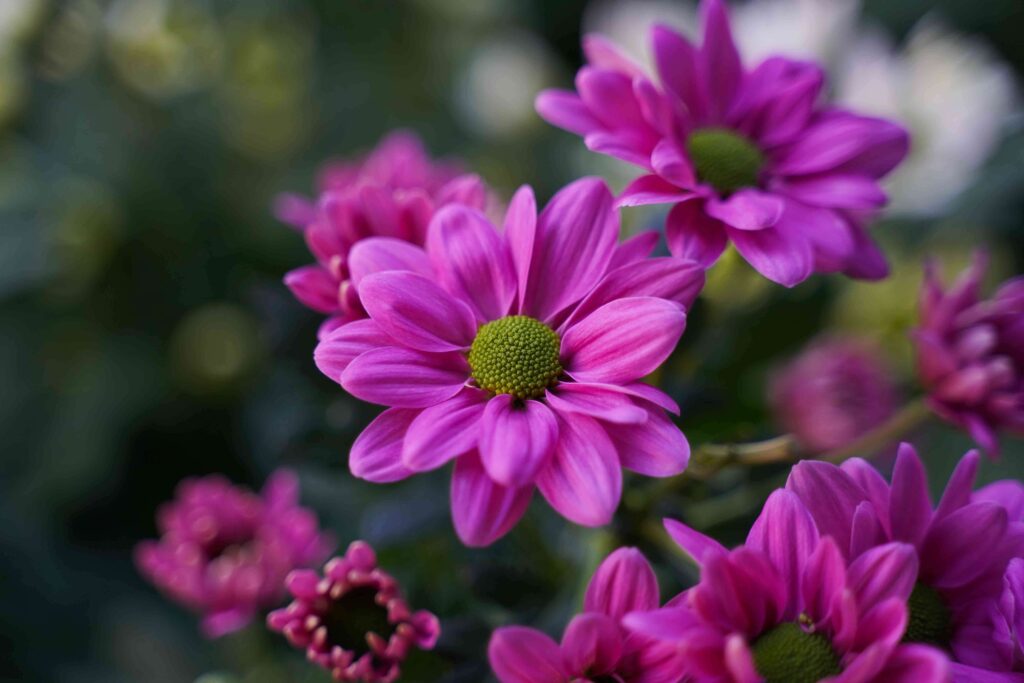 Let the love grow. Let the love blossom. Which Valentine's Day flowers will you choose?