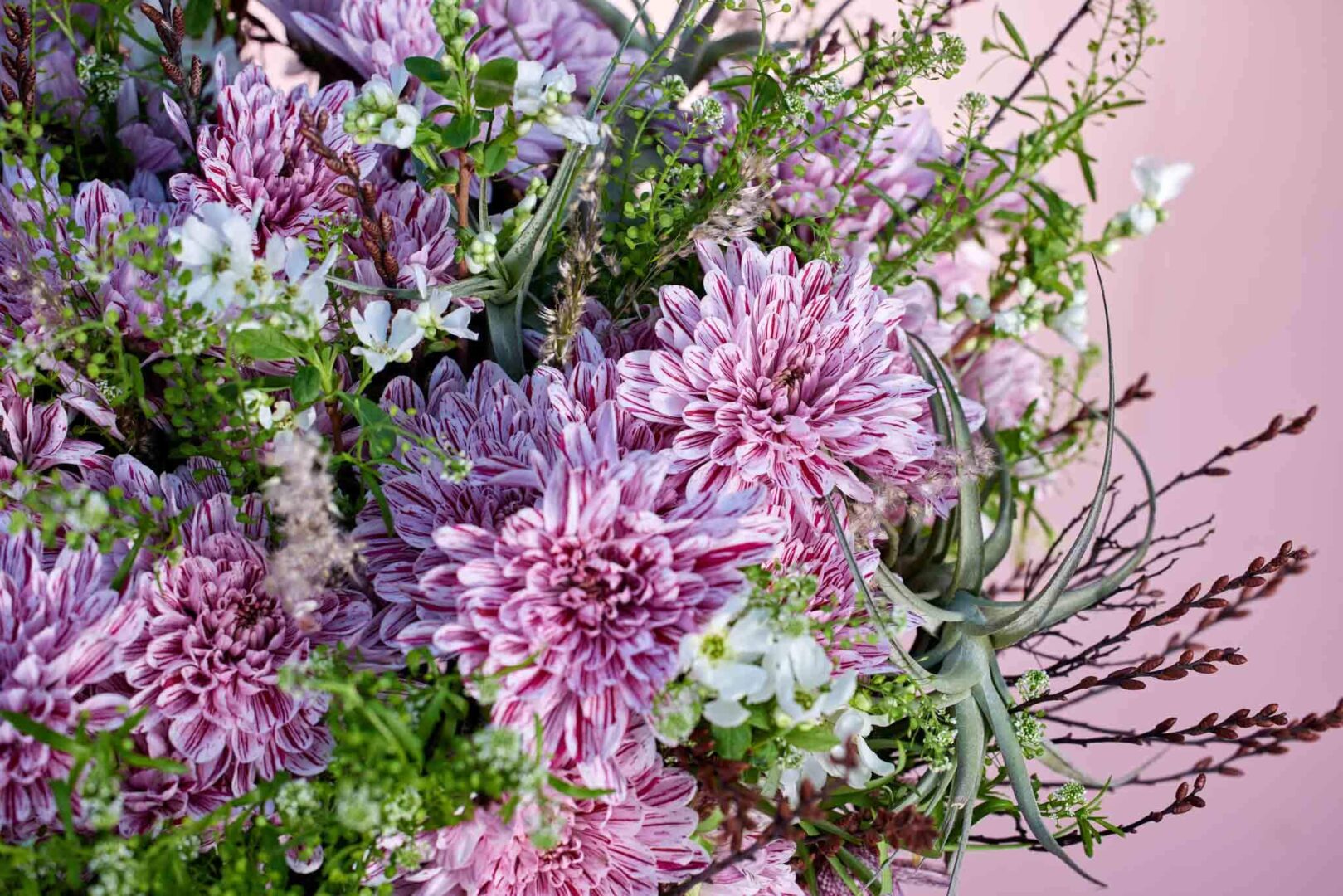 The top 5 loveliest flowers for International Women's Day
Before looking at the top 5 loveliest flowers for International Women's Day, we would like to tell you first about the origin of International Women's Day and when it is.
When is International Women's Day?
Wednesday, 8 March 2023, is International Women's Day. The focus of this day lies on assertiveness and the solidarity of women around the world. We now celebrate this by giving flowers to women.
Origin of International Women's Day
International Women's Day originated in the twentieth century as women stood up for their rights. On 8 March 1908, the first strike by and for women took place in New York. Around 15,000 women took to the streets to protest against the poor working conditions and low wages in the textile industry. This strike has become known for the demand made by the women: 'bread and roses'.
International Women's Day was originally called 'Working Women's Day'. It was celebrated internationally for the first time in Germany, Austria, Denmark and Switzerland in 1911. In succeeding years, International Women's Day was celebrated in growing numbers of countries, and it became a truly international celebration. In the beginning, the day stood for taking action in support of equal rights, better working conditions and the right to vote. Nowadays on International Women's Day, we pause to remember the fight that women went through to gain their rights, and to emphasise that there is still more to do.
Did you know that…
In Russia International Women's Day is one of the most important holidays of the year? International Women's Day is celebrated in a big way in Russia. This holiday marks the beginning of spring, flowers and gifts. All women should be spoiled on that day. Every man is expected to buy flowers for his wife, mother and secretary.
Here are our top 5 flowers for giving and combining on International Women's Day
Cymbidium
Cymbidium has an elegant and mysterious allure. It has huge, chalice-shaped flowers and is a stunning beauty both in a bouquet and as an eyecatcher on its own in a vase. There is a range of colours, and the lip can be decorated with delicate stipples or dots. Did you know that Cymbidium has a long vase life? This flower can be around for five weeks before fading! It makes an ideal present as the lucky recipient can enjoy it for a long time.
In China, Cymbidium is a special present between friends, because it symbolises a valued and respected friendship.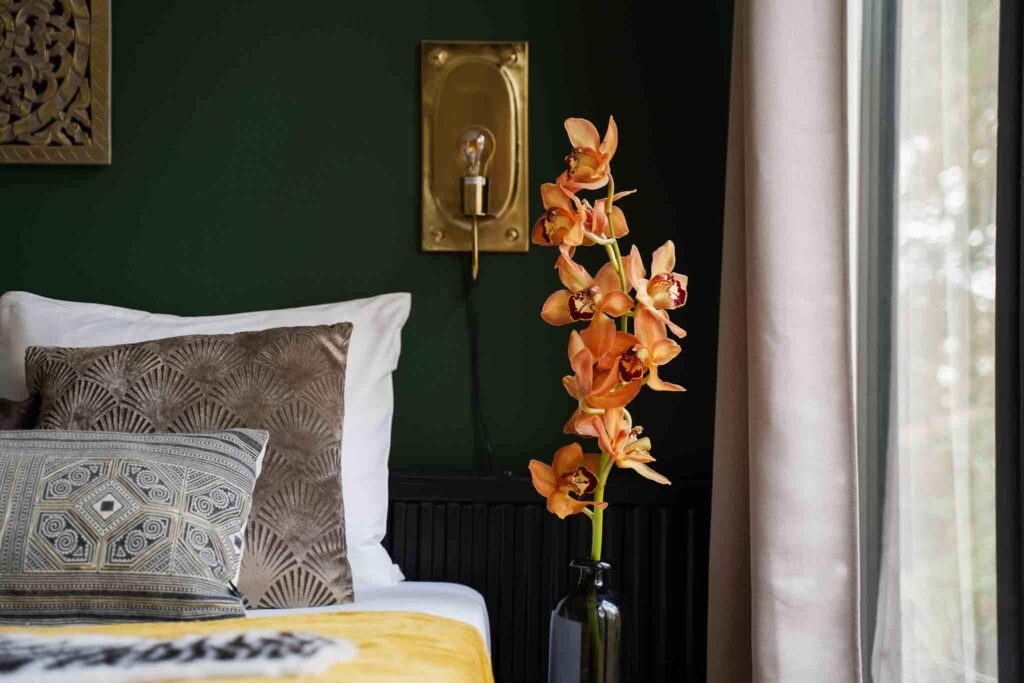 Lisianthus
Lisianthus is highly versatile. It comes in white, cream, blue, pink, lilac, purple and salmon pink. Some flowers even have petals with more than one colour. The wide palette of colours and the delicate form of the flower create a charming and summery allure. The petals of Lisianthus are also very soft and delicate, as well as colourful. Given with love and to be treated with love! ?
Lisianthus appears soft and sweet, but it is a powerful symbol. It stands for appreciation, gratitude and charisma. That makes it the perfect flower to give as a present for International Women's Day.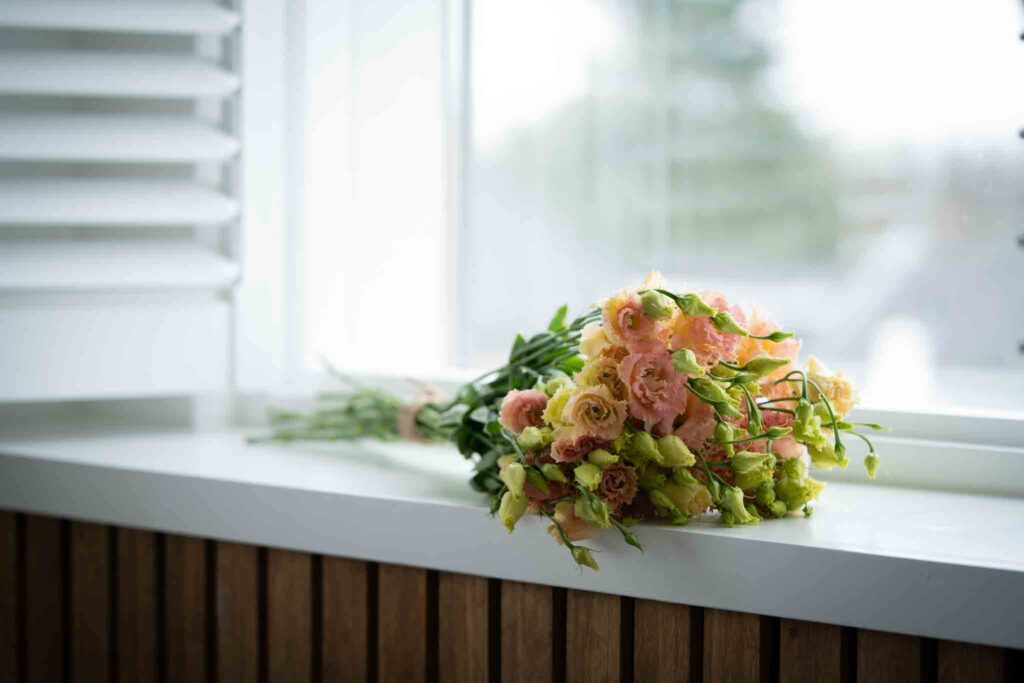 Tulips
Tulips range from special botanical varieties that remain short and small to stunning cultivated ones with varying flower shapes, like single- or double-bloomed, fringed (crispa) and parrot Tulips. The flower can have one or more colours, be flamed or striped. Available in white, red, yellow, pink, purple, orange and green, which colour will you choose?
If you gave a Tulip as a gift in the sixteenth century, you were actually giving someone riches. In those days the flower was unbelievably popular, and there was a speculative trade in tulip bulbs. At its peak, you could purchase an entire canal house in Amsterdam for the price of a single tulip bulb! Luckily, the cheerful bunch of tulips is much more affordable nowadays and makes a beautiful gift to give on International Women's Day!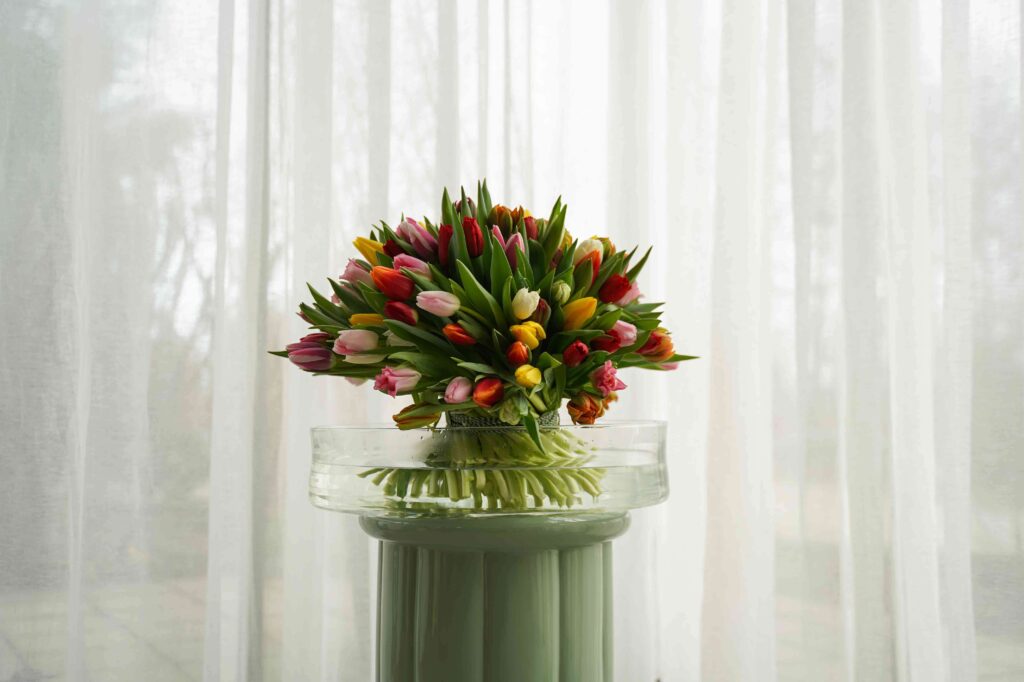 Chrysanthemums
Chrysanthemums are available in different varieties: disbudded and spray. They also come in an extensive range of colour tones. They create a feeling of warmth and add colour, fitting perfectly into every bouquet, plus they have a long vase life.
Just like many other flowers, Chrysanthemums symbolise a message. In this case, it stands for happiness and health. It's fun to point that out when giving Chrysanthemums as a gift.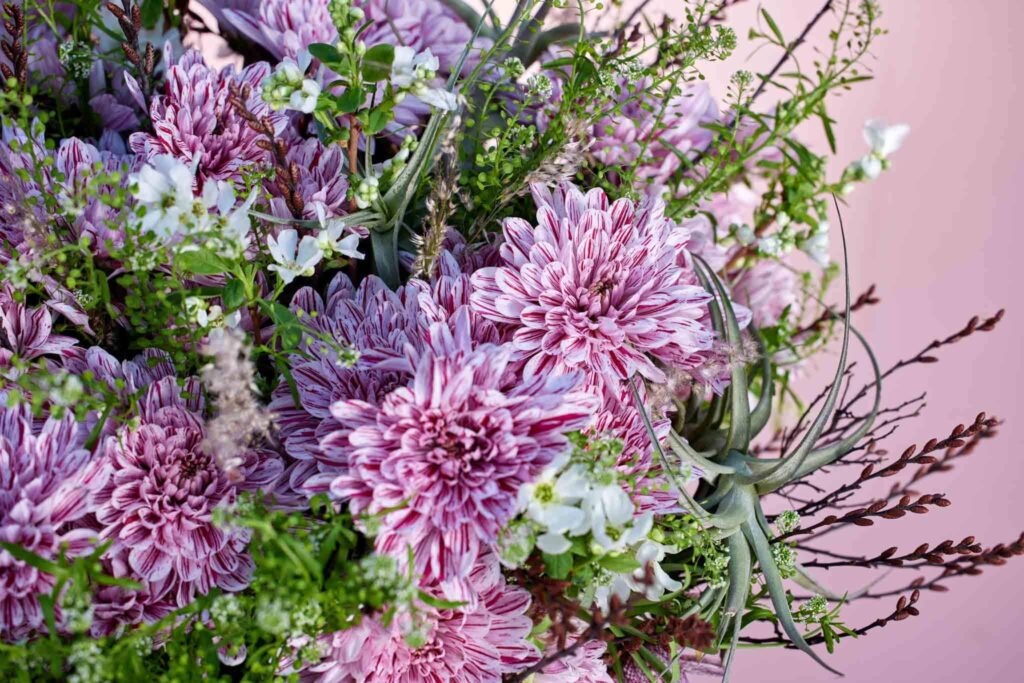 Cut Kalanchoë
Who doesn't know Kalanchoë? This incredibly strong succulent with its tiny bright flowers in a wide range of colours is known and loved by many. What is less commonly known is that this plant is also available in a cut Kalanchoë version.
A vase with these flowers has an enormous decorative value on its own and lasts for at least 4 weeks. The plant is used to coping with difficulties in its natural environment in Madagascar and can go several days without water. And just like the pot plant, this variety is available in several trendy colours.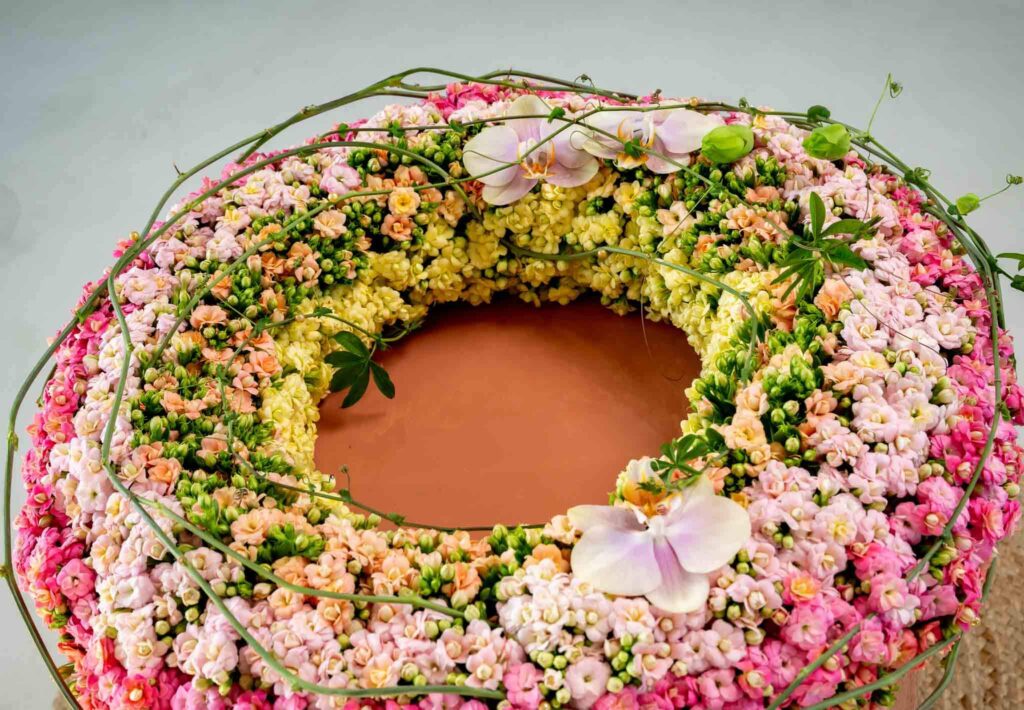 These top 5 are just a small sample from the Decorum collection. Of course, all flowers are lovely, and the idea of giving flowers has become even more important. Which flowers would you like to give to a special woman on International Women's Day?