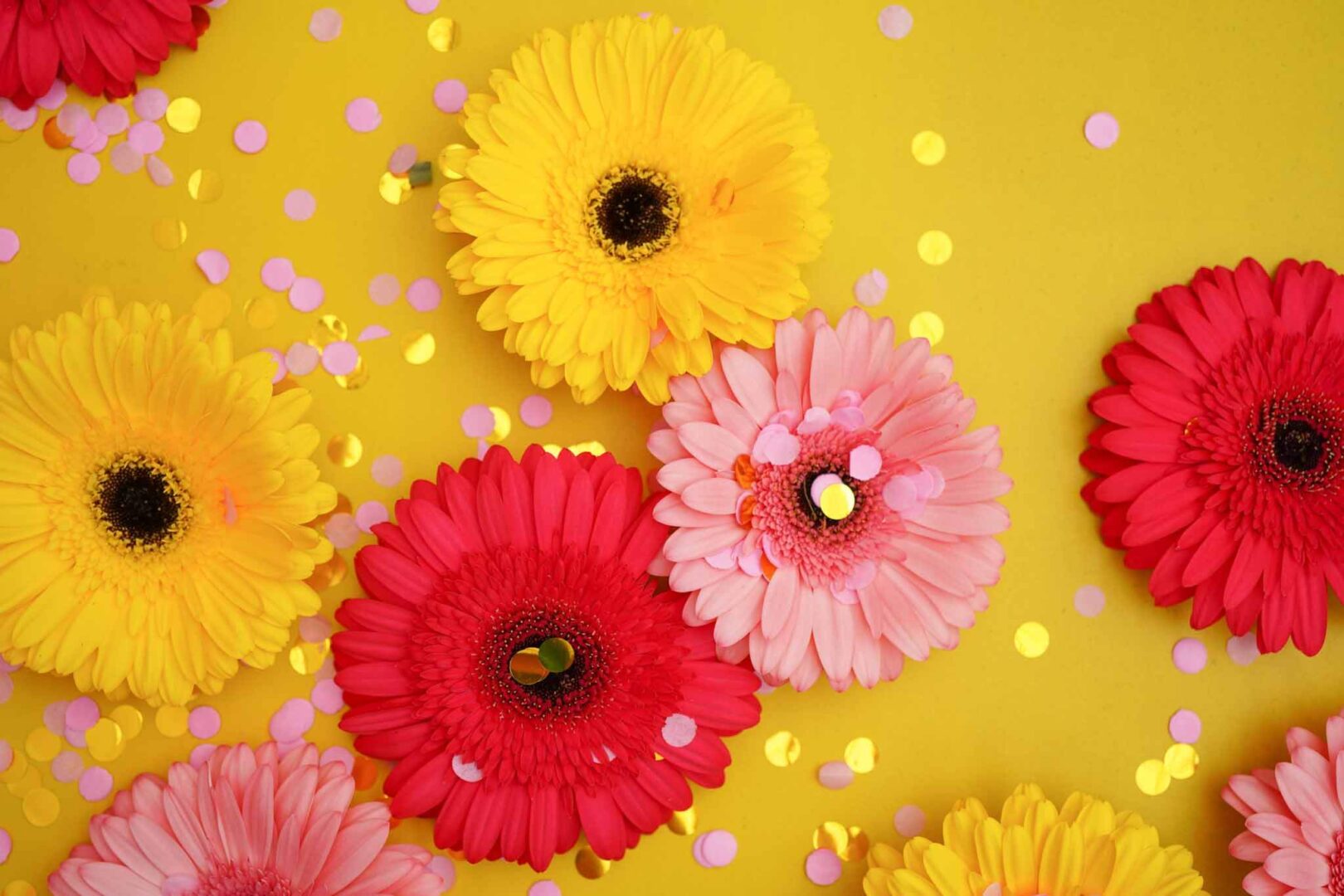 Discover the versatility of Gerbera, the flower for April
Enjoy the colourful blossoms of this stunning flower of the month!
Gerbera, Latin name Gerbera Jamesonii, is the flower of the month in April. This presents a great opportunity to turn the spotlight on this versatile and colourful flower or plant.
When you think about Gerberas, you probably imagine cheerful colours and large, round flowers. They range from red and white ones to soft pink, and from sunny yellow to orange and mysterious purple. And that is not all! Along with the familiar Gerbera, there are also ones with double blooms, like Pomponi, and Spider with leaves like spider legs.
In other words, Gerbera is available in different varieties, sizes and colours, but they all have one thing in common: they radiate positive energy.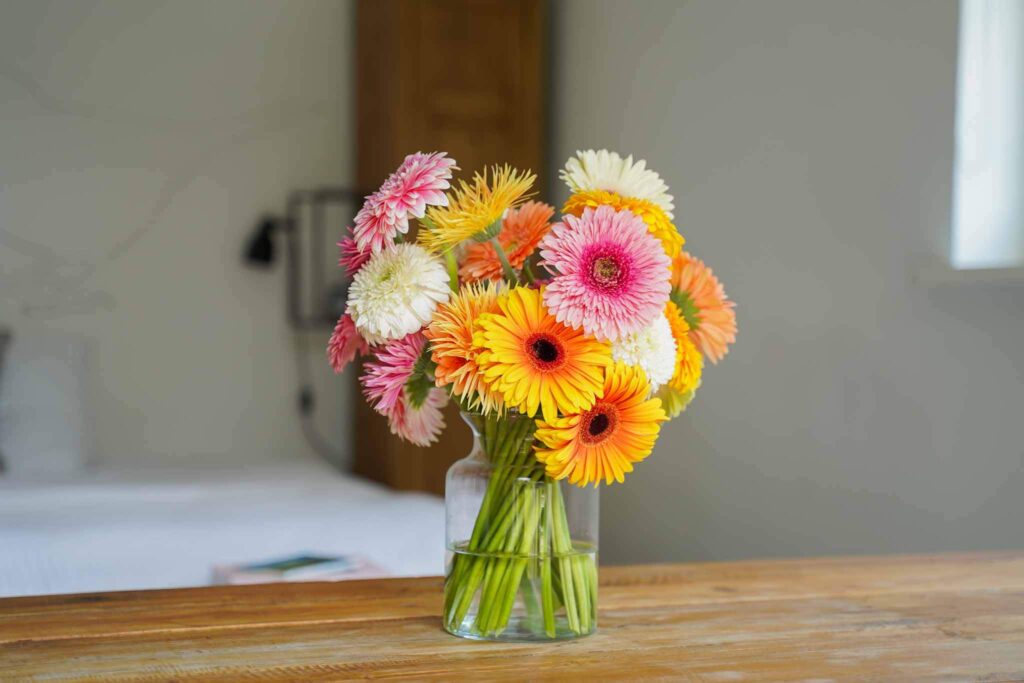 Origin of Gerbera
Gerbera is a member of the Asteraceae family and was discovered in 1737 by a botanist who worked closely with the German Traugott Gerber, after whom the plant is named. Nowadays Gerbera is primarily cultivated in the Netherlands, including by Decorum growers Freek van der Velden, Jac. Oudijk and Villa Gerbera. In the wild Gerbera can be found in South America, Africa and Asia.
The versatility of Gerbera
Gerbera is a versatile plant for both indoors and outdoors. It's an ideal plant or flower to add colour to your home, whether inside or outside. With its cheerful and colourful appearance, it is also suited for gift-giving on special occasions. For example, you can surprise someone with a colourful bouquet of Gerberas for a birthday or anniversary. It also does well in a bridal bouquet.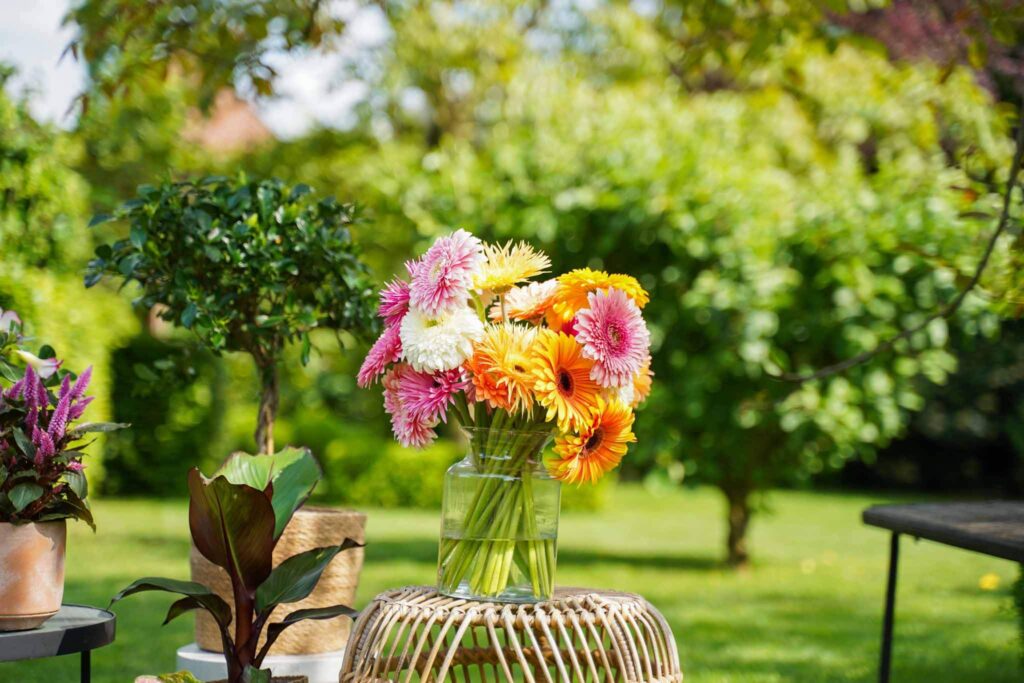 Gerbera care
What is the best way to care for Gerbera? Gerbera is stunning as a cut flower and as a plant. But how do you ensure that you can enjoy these flowers for as long as possible?
Gerbera plant care
Gerbera is also suitable as a perennial plant that is easy to care for. First of all, the plant should be in a pot or in soil that drains well. Gerberas do not like to have wet roots, so do not water them too much. It is best to keep the soil slightly moist and not let it dry out. Gerberas love lots of light and warmth, so put them in a sunny location. Regularly remove the spent flowers to keep the plant healthy and promote more flowering.
Our grower Freek van der Velden has the following tip. 'Potted Gerbera does well outdoors, on the terrace or on the table in the garden. It brightens your garden up immediately!'
Gerbera cut flower
When you put Gerberas in a vase, ensure that it is clean and fill it with fresh water. A vase with a narrow opening is preferred so the stems are kept together. Then follow these instructions:
A clean vase
Take a clean vase and fill it with clean, lukewarm water. Add any cut flower food for a longer flowering life.


Cut the stems at an angle
Cut the stems with a sharp knife. This allows them to take up water better, and the flowers remain lovely for longer.


Put the Gerberas in the vase
Now put the Gerberas in the vase and ensure that the stems remain close together, but not too tight. This allows the flowers to develop better.


Place the vase in the right spot
Put the vase in a bright and cool place, but not in full sunlight or near the heater. The flowers will remain lovely for longest under those conditions.
Tip from our grower Villa Gerbera: Refresh the water every few days and trim the stems again at an angle. Gerberas will remain lovely for longer then.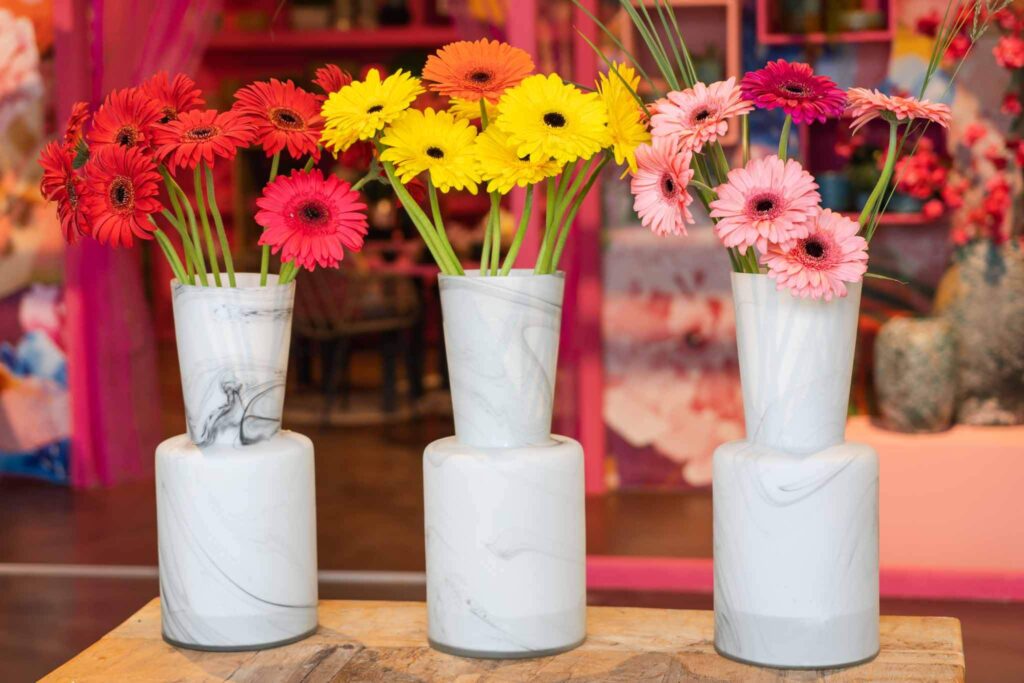 What is difference between Gerbera and Germini?
Germinis are cheerful and colourful flowers that closely resemble the familiar Gerberas. The biggest difference between them is the size of the flower: if the diameter is 8 cm or less, then they are Germinis, anything above that is a Gerbera. It is thus the little sister of Gerbera, with the same cheerful appearance and wide palette of colours. They are perfect for brightening up a room or creating a beautiful bouquet.

In other words, Gerbera is not only lovely to look at, it is also easy to care for. Whether you want to add a splash of colour to your garden or give a cheerful bouquet as a present, Gerbera is always a good choice.
Gerbera is not only lovely to look at, it also has a symbolic meaning. Gerbera stands for friendship, joy and innocence. That makes it ideal to give to a good friend or to cheer yourself up with on a gloomy day.
Enjoy the colourful blossoms of this stunning flower of the month!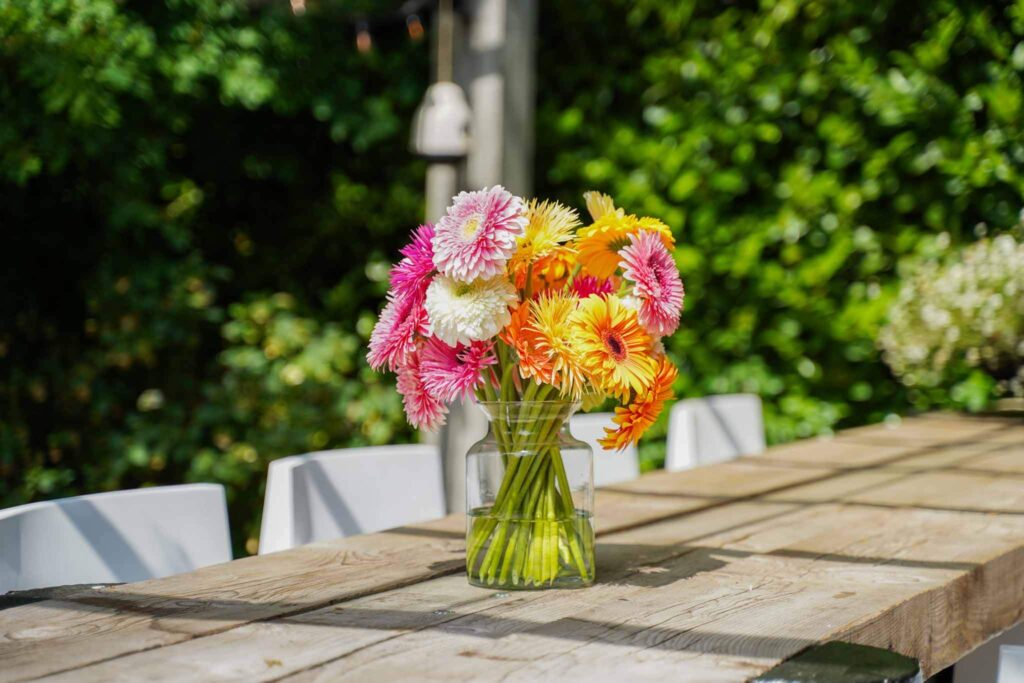 What are the favourite varieties of our Gerbera growers?
Our growers produce an lot of Gerberas, some more beautiful than others. But what are their favourite Gerberas? We introduce them for you.
The 3 most beautiful Gerberas according to Dean of Villa Gerbera are:
1. Gerbera Powerball
"The Powerball is available all year round and great to give as a gift. This is also our bestseller, the demand for this product is really high". I really like the colour and the large diameter."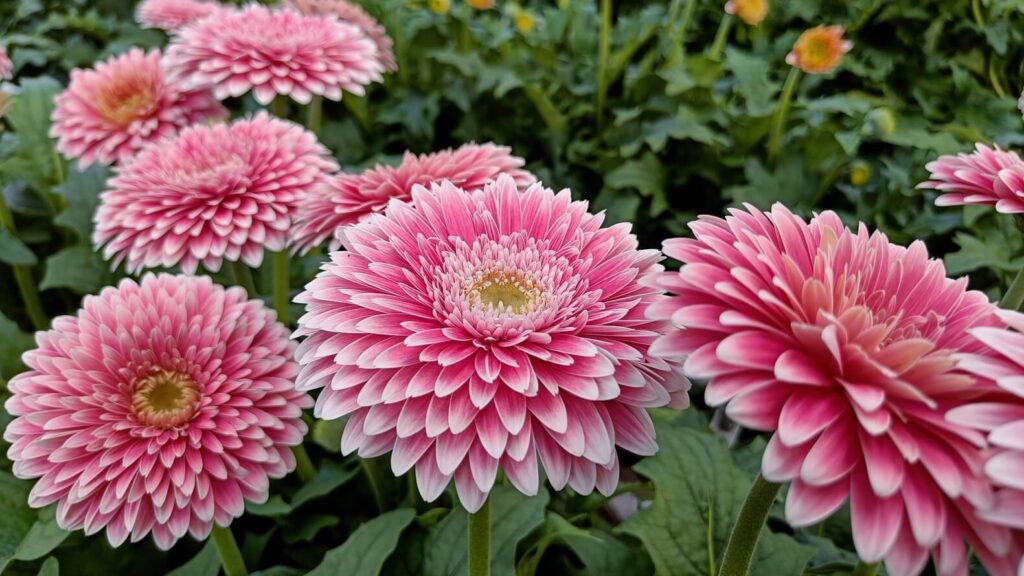 2. Spider Gerbera Anacleto
This difficult-to-pronounce Gerbera is unique. Villa Gerbera is the only grower in the Netherlands to produce this red and yellow coloured Gerbera. A flower that can provide your spring and autumn with colour.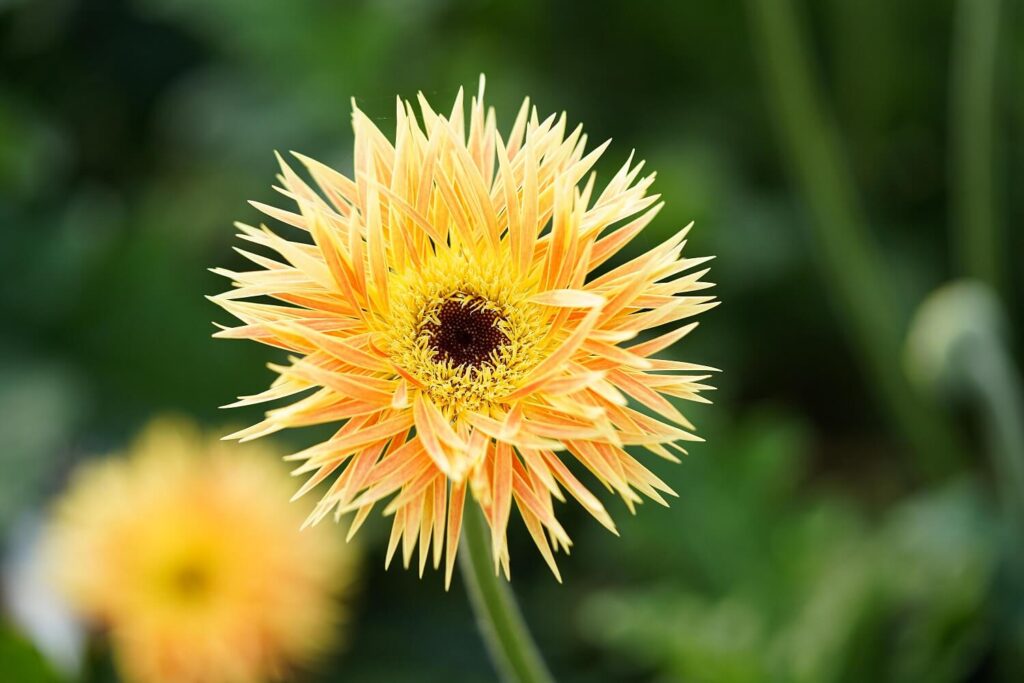 3. Gerbera Jetset
"This flower is very beautiful because of its special pastel/gold colour and deep black heart. Nice to combine with pink and orange as well," says our grower Dean.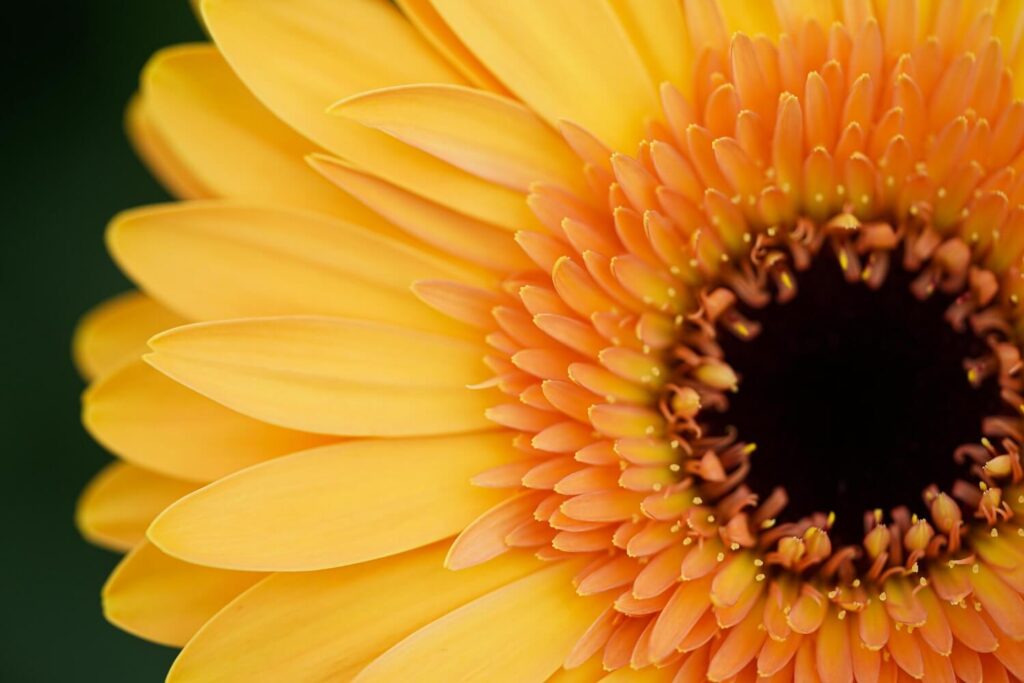 Top 3 – Jac. Oudijk
Naast de Gerbera heeft heeft Decorum ook de Germini in zijn assortiment. Maar wat vindt kweker Jac. Oudijk nou de 3 mooiste Germini's?
1. Germini Prosecco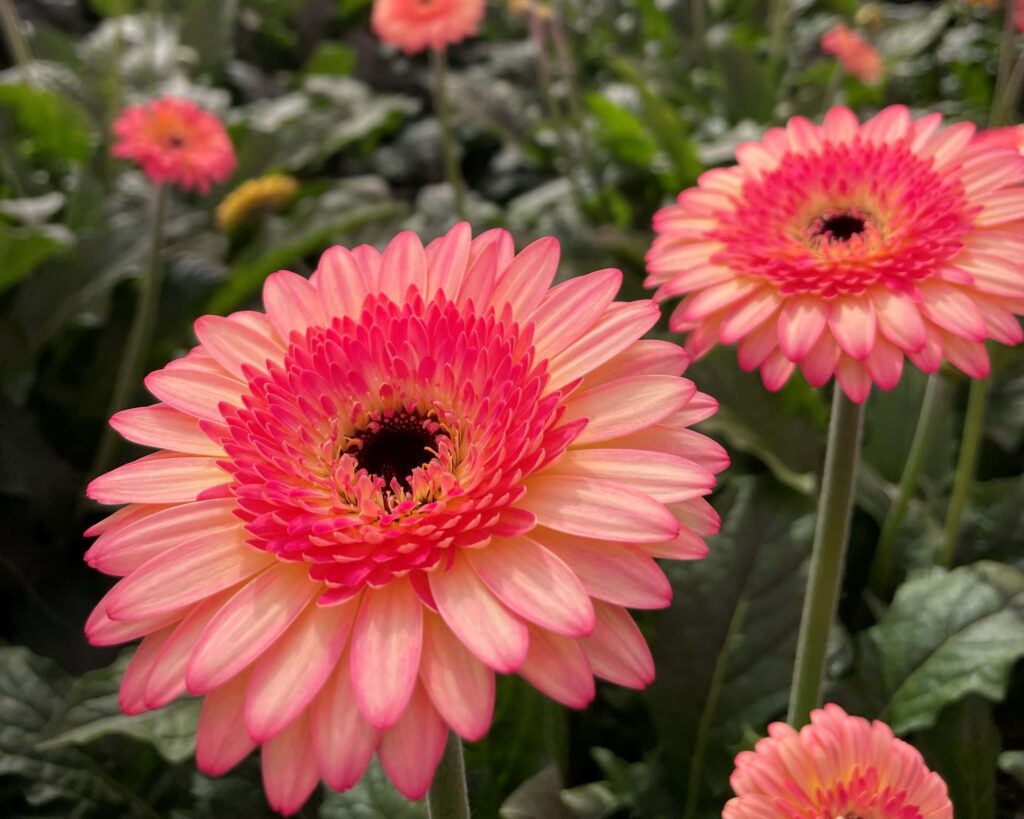 2. Germini Sandero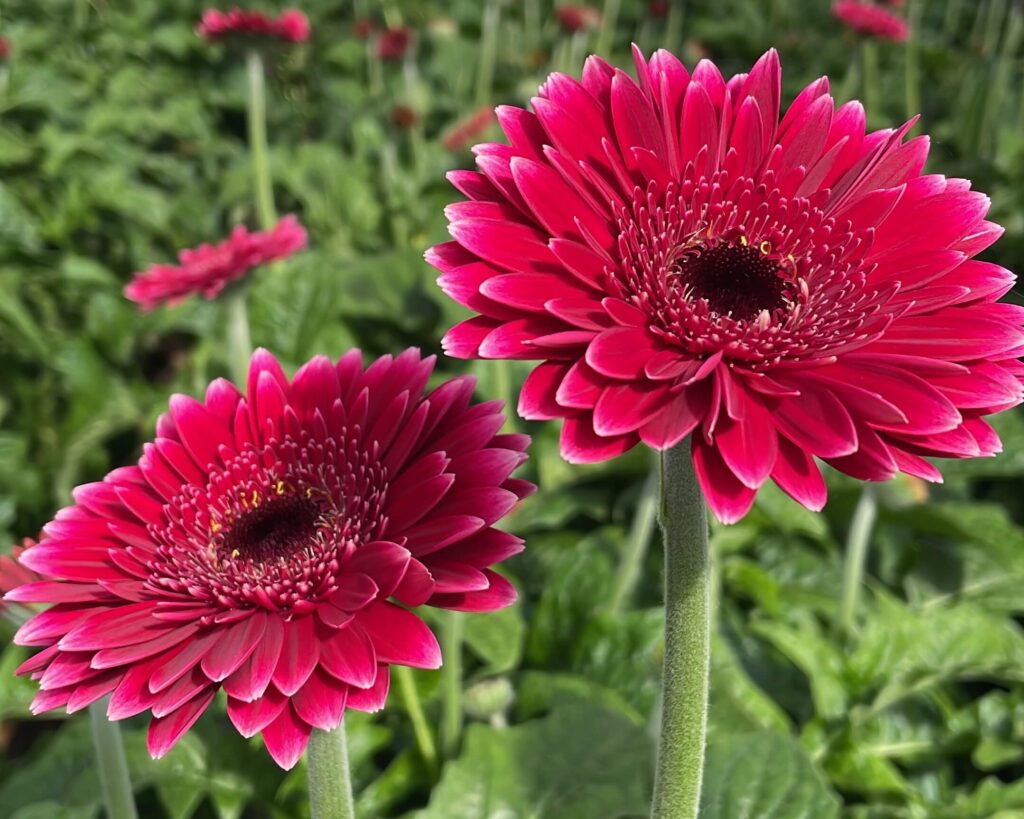 3. Germini Albino