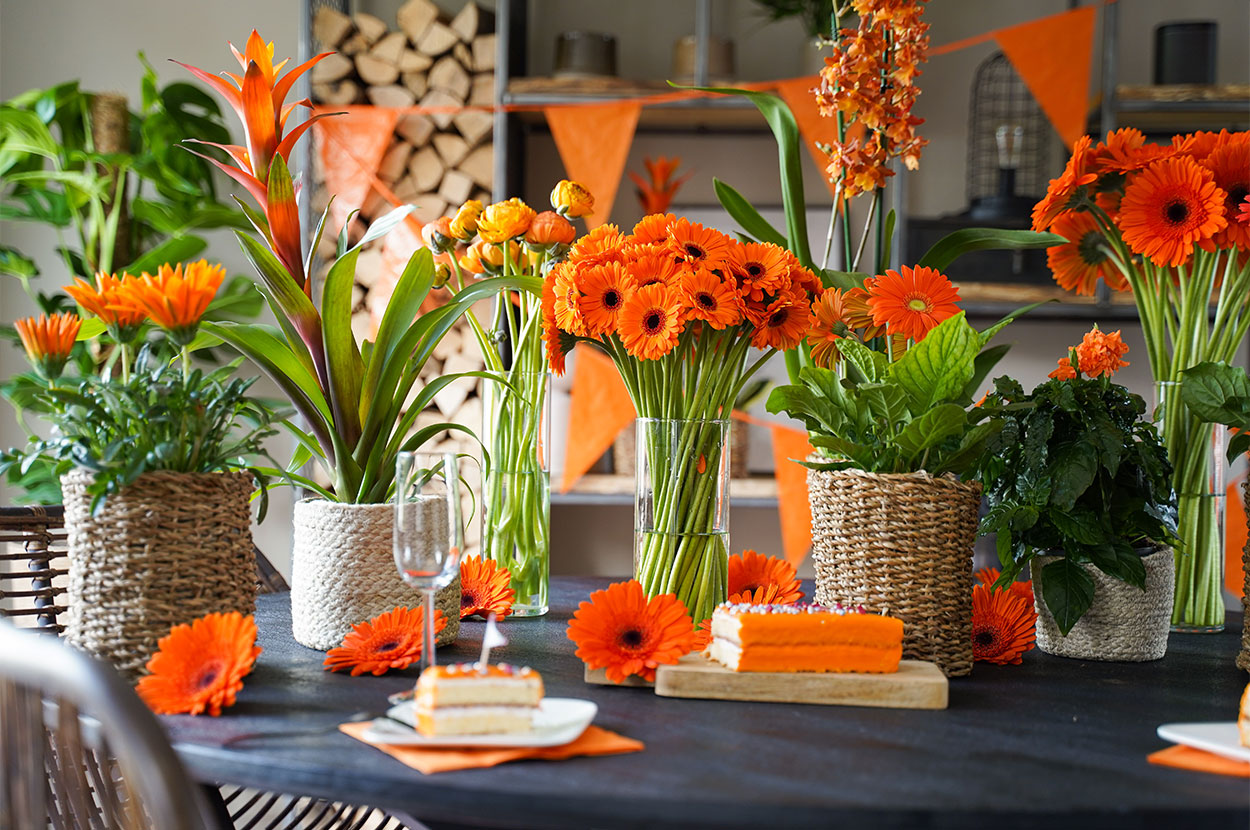 Decorum's Orange football team | Match 1
Decorum's Orange football team | Match 1
The World Cup is about to kick off! All of the countries have announced their selection, and Decorum has taken up a similar challenge. We are proud to share the line-up of our football team for the first match on Monday, November 21.
The preparations have been going on at full steam for weeks. The orange outfits have been retrieved from the closet and fit perfectly. The players are keen to get onto the field.
Our coach has prepared the first line-up for the World Cup in Qatar. The quality of our players was examined closely. The selection winners will do their very best to excel in their position and propel us with style into the Round of 16.

Decorum has decided on the 1-5-3-2 line-up, which is the familiar arrangement from our trusted coach. Below we give the line-up for the first match against Senegal.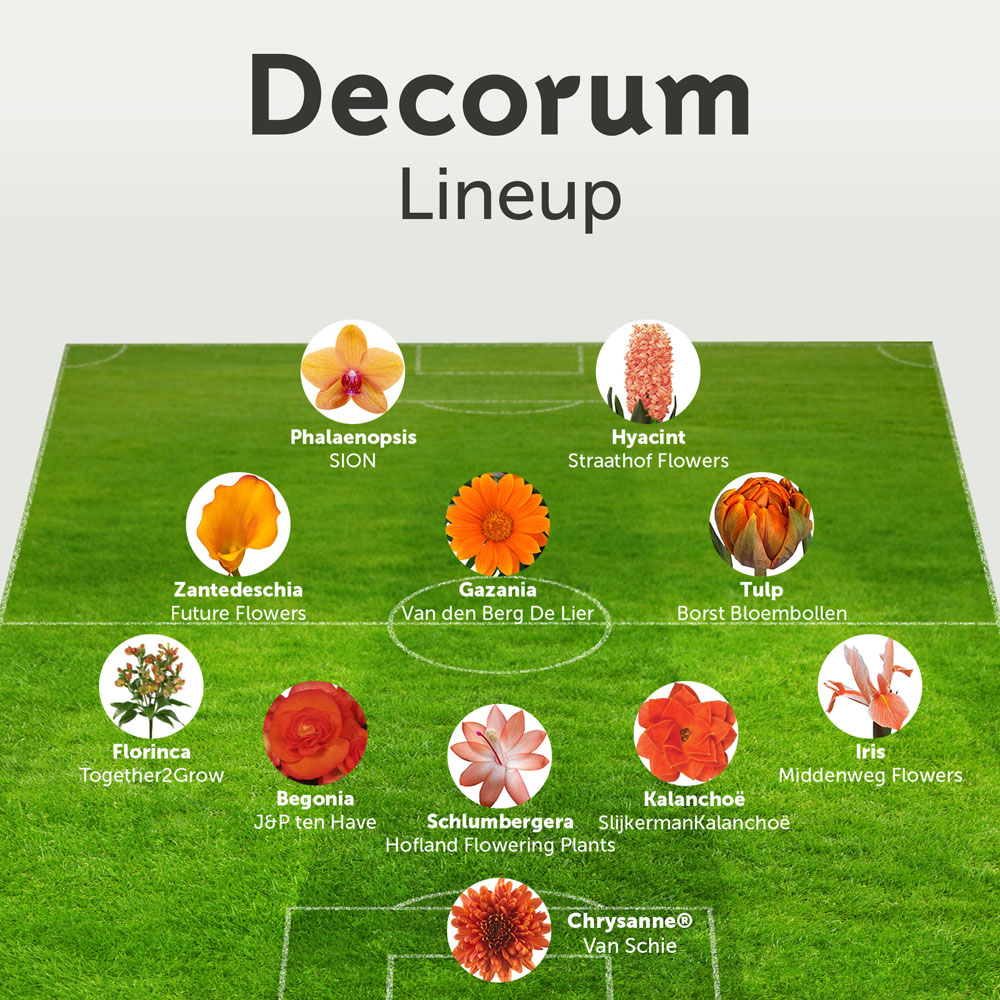 Our team players:
Goalkeeper
Chrysanne® is a compact, strong and healthy player that is not easily moved. This pot chrysanthemum ensures a stable basis in the goal and will flower beautifully during the game.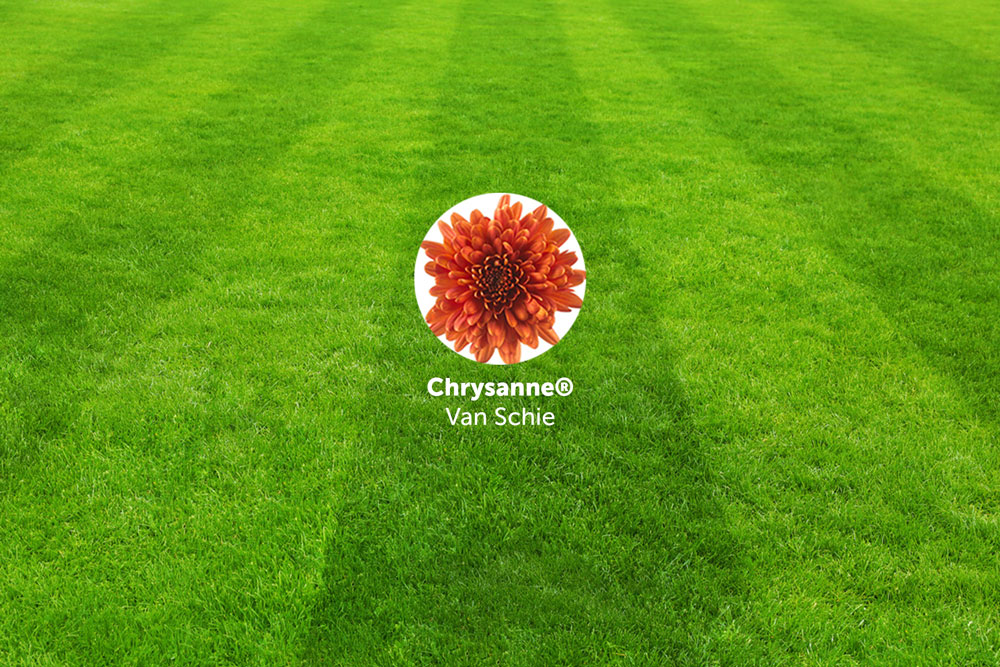 Defence
The central defence is formed by Begonia, Schlumbergera and Kalanchoë. These sturdy plants together form a tight knot which the Senegal attack will have trouble getting through.

As up-and-coming backs we chose Alstroemeria and Iris. With their long legs (eh, stems) they are not afraid to sprint and run prettily to the vanguard.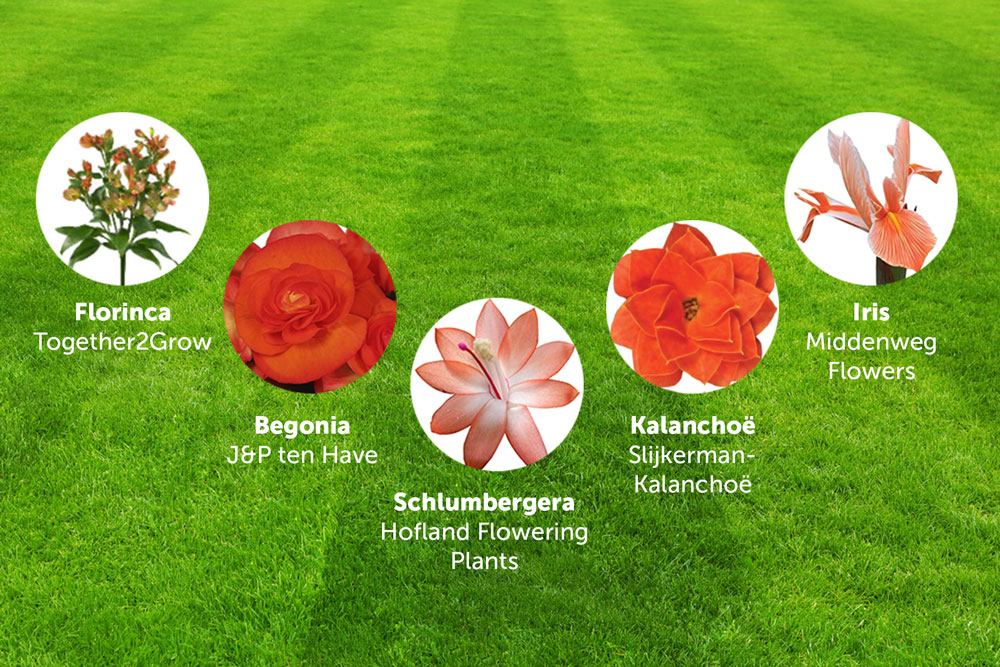 Midfielders
With its calyx, Zantedeschia captures the ball from the defence and lobs it gracefully to the attackers. Gazania in the middle keeps an eye on the whole situation with its large peepers and doesn't miss a thing. Tulip sprints enthusiastically down the field and is a true team player, it is loved by everyone.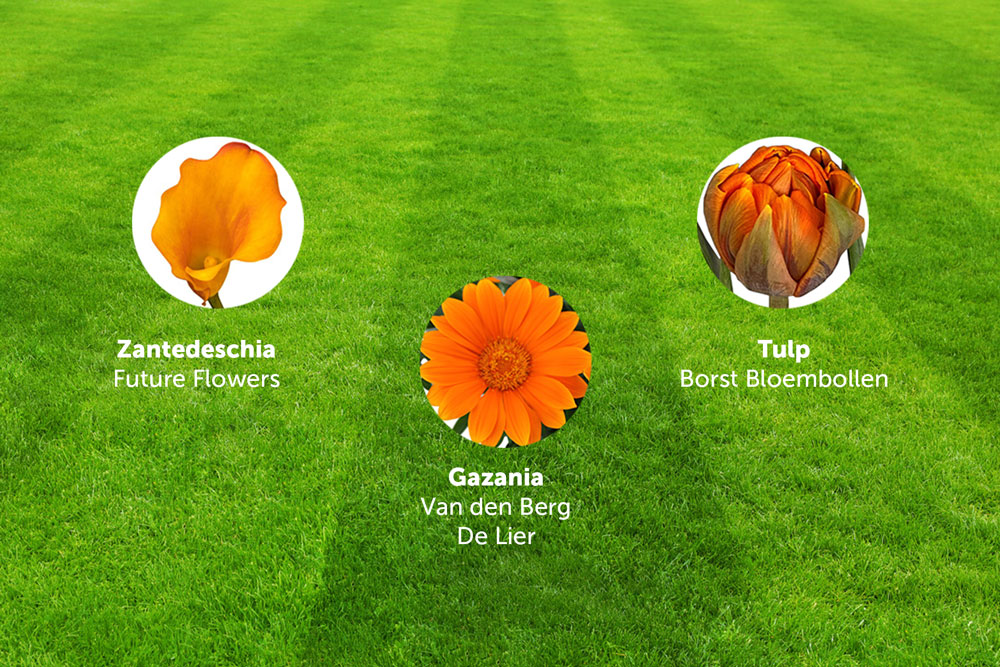 Offence
Phalaenopsis uses its height to easily head in the ball. Hyacinth doesn't hide in the grass either and is too smart for our opponent's defence.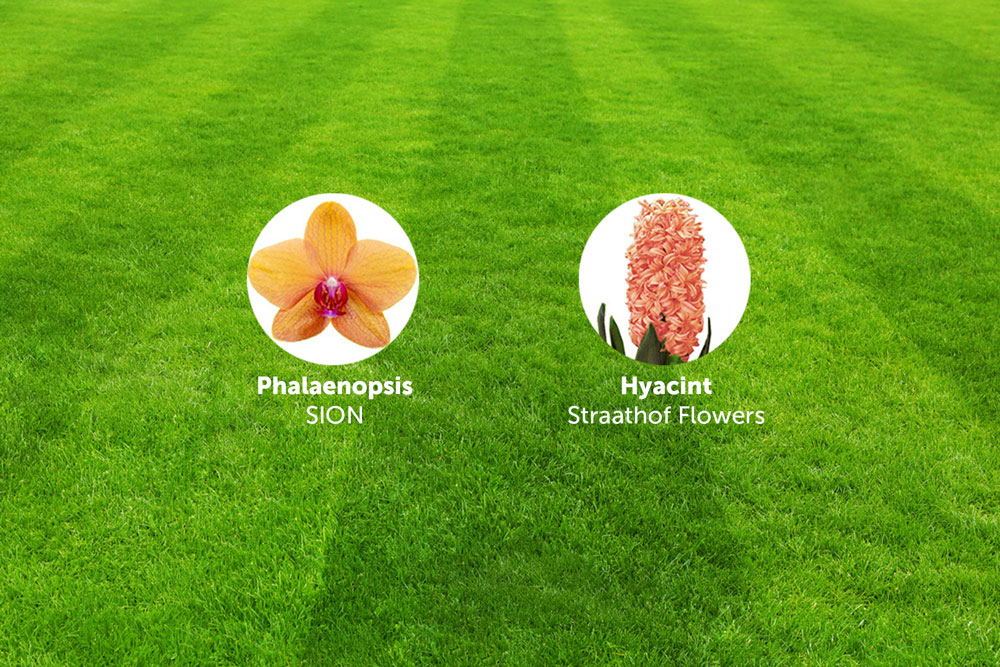 We are convinced that with this strong team, the first 3 points are ours! We shall announce our new line-up in time for the following game. Which players are you expecting on the field? #Nothinglikeoranje