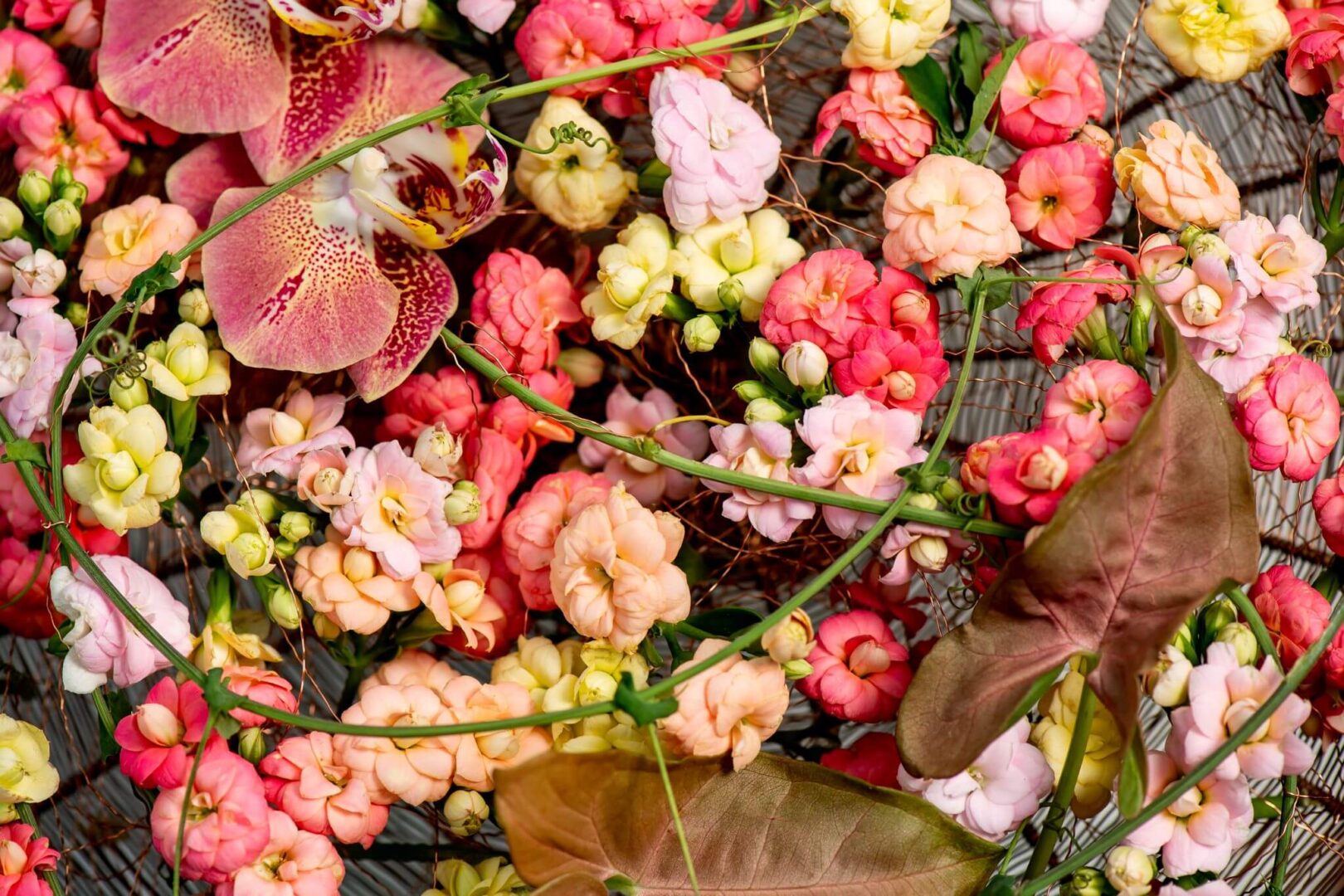 A Glimpse into the World of Cut Kalanchoe
The Kalanchoe, a well-known and beloved succulent with its striking flowers in various bright colors. But did you know that there is a hidden gem within this plant family? Allow us to introduce you to the cut Kalanchoe, a stem variant that takes the robust Kalanchoe succulent to a new level. This variant of the Kalanchoe plant adds a new dimension to the well-known Kalanchoe experience, and it's worth discovering why.
A long-lasting bloomer
What makes the cut variant of the Kalanchoe extra special is the durability of its flowers. Unlike many other cut flowers, the Kalanchoe retains its beauty for 4 weeks. This extended blooming period not only makes it an efficient choice but also an environmentally conscious one, as there is less need to replace flowers frequently.
With its roots deeply embedded in Madagascar, the Kalanchoe has learned to provide stability even in challenging environments. This robust characteristic makes the cut Kalanchoe particularly suitable for various purposes. Whether it shines at a wedding during the warm summer months or in a festive bouquet for a special occasion, these flowers remain beautifully upright.
Another notable feature of the cut Kalanchoe is its ability to survive for several days without water. This trait is particularly useful in situations where continuous watering may not always be possible, such as during transportation. Not only does this extend the lifespan of the flowers, but it also makes them suitable for enthusiasts who want to enjoy beautiful flowers without daily care.
In essence, the cut Kalanchoe is not only an asset for any occasion but also a practical choice for florists aiming for sustainable and low-maintenance floral arrangements. Incorporate this powerful beauty into your inventory and offer your customers a flower that stands strong regardless of the circumstances.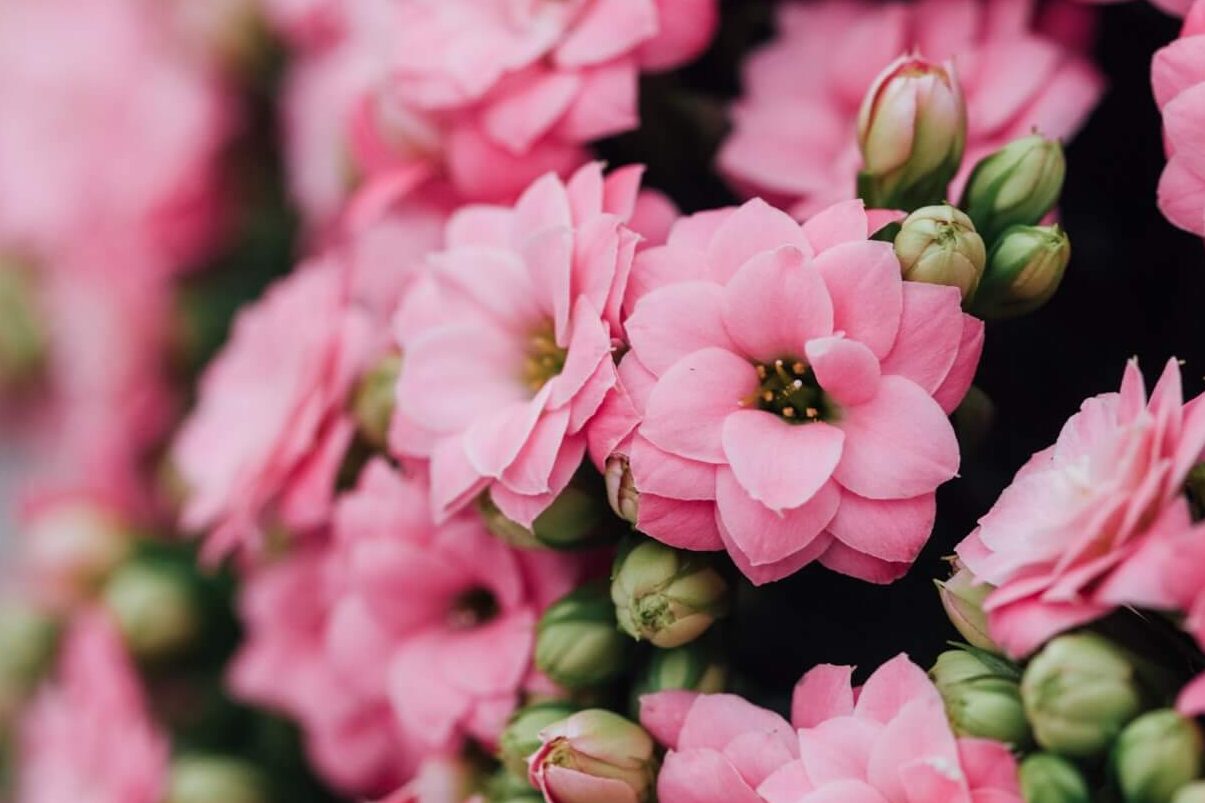 A palette of colors for every moment
A vase filled with cut Kalanchoe flowers is already a spectacular decoration in itself. These flowers radiate with their vibrant colors and add a powerful decorative value to any space. The color range is broad and diverse, ranging from deep red tones to soothing soft pink pastels, making it suitable for every occasion.
The cut Kalanchoe also distinguishes itself with its elegance, making it an excellent choice for weddings and luxury arrangements. These flowers add a refined touch to any floral composition and create an atmosphere of timeless beauty. Especially when combined with the trendy pastel shades of series like Soraya, the cut Kalanchoe brings unparalleled elegance to bridal work and luxury floral decorations. The Soraya series is available in our online shop and comes from the Decorum grower Hofland Flower Group.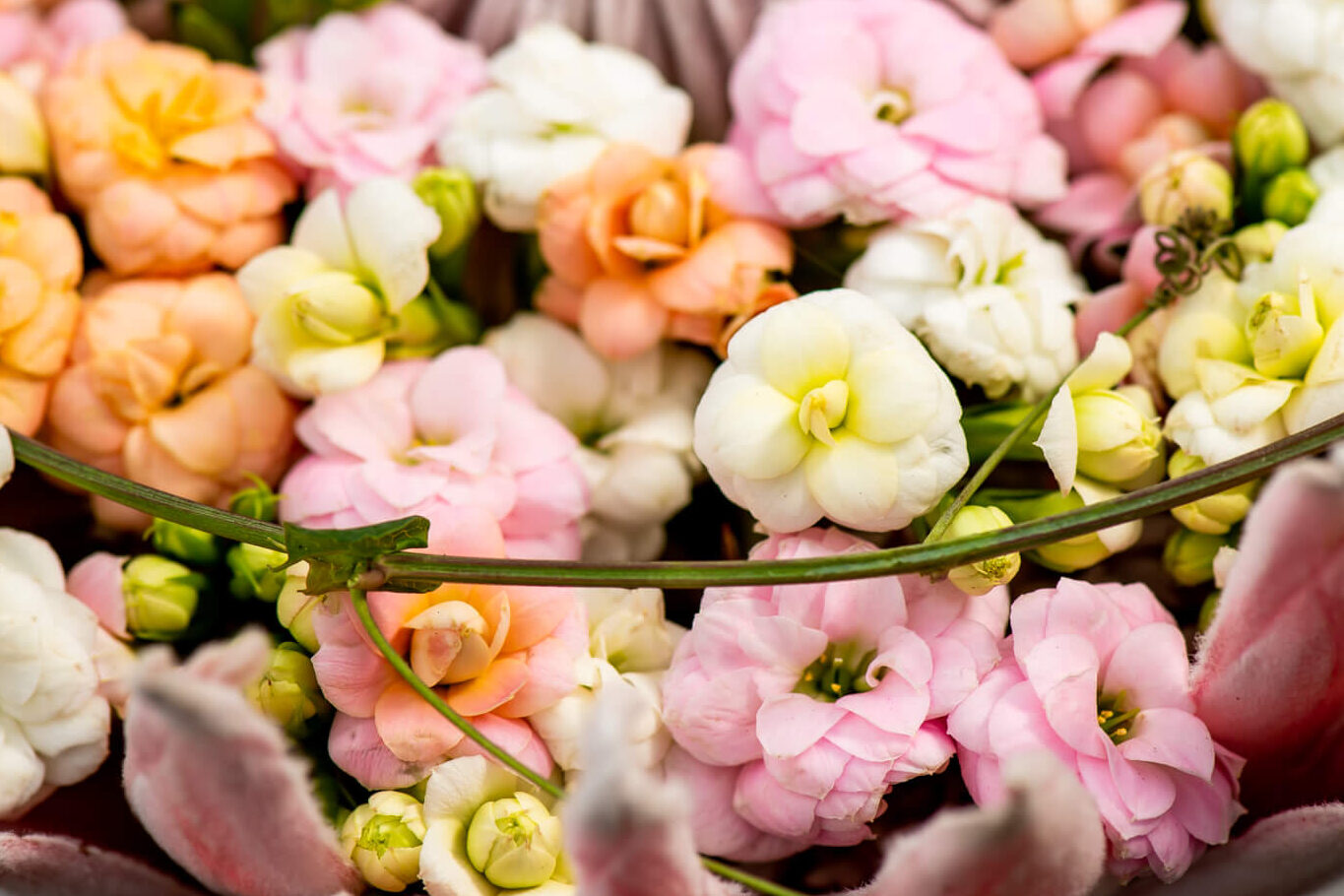 Cut Kalanchoe care
Provide the Kalanchoe with the right temperature
Storage temperature should remain above 13 degrees Celsius. Avoid exposure to a cold room to prevent drooping and wilting of the flowers. Slight temperature drops during transportation are acceptable.

Use a clean vase
Ensure you have a clean vase and fill it with clean, lukewarm water. Flower food is not necessary for cut Kalanchoe.

Cut the stems diagonally
Cut the stems of the Kalanchoe at an angle with a sharp knife. This allows the stems to better absorb water and keeps the flowers looking beautiful for longer. Remove leaves underwater to prevent bacterial growth.

Keep the flowers away from (ripening) fruit.
It's important to note that Kalanchoe contains toxic substances. It is advisable to keep the flowers out of the reach of children and pets. Despite its beautiful floral display, Kalanchoe requires caution to ensure the safety of family members and pets.
In conclusion, the cut Kalanchoe flower is truly a hidden gem in the world of flowers. This flower offers not only beauty but also a sustainable and versatile choice for various occasions. Whether it's creating a bouquet for a special event or adding a touch of luxury to wedding decorations, the cut Kalanchoe is ready to enrich any space with its enchanting beauty and remarkable resilience. It's the timeless choice for those who aspire to long-lasting floral splendor that enhances the world around them with color and grace.