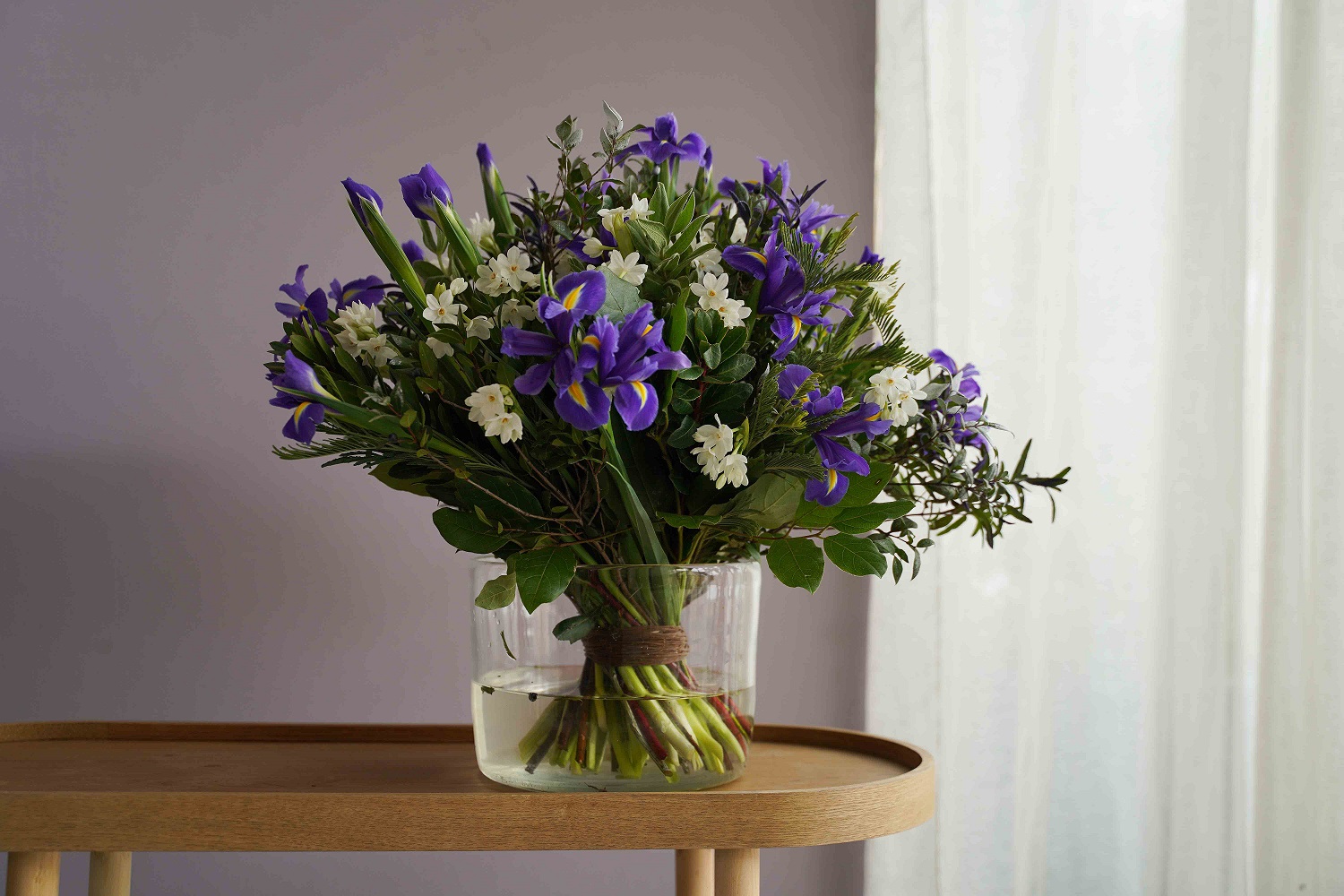 How can you extend the vase life of your bouquet?
There are flowers and thus bouquets that match every moment of the year. Naturally, all we want is to enjoy a bouquet for as long as possible. These tips will help you extend its vase life.
Let's start by advising you to buy Decorum flowers in the first place. 😉 That sounds like we're blowing our own trumpet, but there is a good reason for saying that.
Decorum growers are among the top growers in the Netherlands. They always select the finest flowers from their nurseries for the Decorum line. The right length and thickness of the stem are checked, as are the buds, the shape of the flower(s), etc. Plus the flowers come as fresh as possible straight from the nursery, ensuring top quality. The end result is an extra long vase life of your bouquet.
What's the best way to put flowers in a vase?
You are given a stunning bouquet or you treated yourself to a lovely bouquet that caught your eye, but you don't have time right now to put it properly in a vase? Then leave the bouquet for now in a clean bucket or container of fresh tap water, or even a vase.
Once you have the time to arrange your bouquet, follow these steps:
Take off the paper covering around the bouquet.
Using clean secateurs or a sharp knife, cut about 2 cm at an angle off the bottom of each stem.
Take a clean vase, it might be nice to wash it and rinse it again.
Fill it with lukewarm tap water and add the flower food supplied with the bouquet.
Arrange the bouquet as you wish in the vase.
Tip: change the water regularly.
And there you have it, the bouquet is placed in the vase and ready to add glamour to your house.
Be sustainable with your bouquet
Your bouquet has been around for several days, the first flowers are fading, and the water is getting cloudy… Time to take action!
Take the bouquet out of the vase.
Remove the wilted flowers
Cut another 1-2 cm diagonally from the bottom of the remaining flowers' stems. Be aware that this is not possible with every kind of flower!
Clean the vase and fill it again with lukewarm tap water, perhaps adding more flower food.
Replace the bouquet in the vase.
Tip: change the water regularly.
This is the sustainable way to treat your bouquet, allowing you to enjoy the beautiful flowers for longer.